<![if !vml]>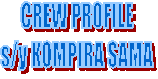 <![endif]><![if !supportEmptyParas]> <![endif]>
<![if !supportEmptyParas]> <![endif]>
<![if !supportEmptyParas]> <![endif]>
<![if !supportEmptyParas]> <![endif]>
<![if !supportEmptyParas]> <![endif]>
CAPTAIN: Theodoros Mais ,35 years old,Greek. Theodoros or Captain Theo is married with two wonderful children. He graduated in 1985 from the Greek Merchant Marine Academy joining sailing courses with N. Perakis. At that time, Captain Theo discovered his love for sailing. Since 1987, he holds a Diploma of Captain Class C and in 1998 acquired his class B from the Ministry of Mercantile Marine. He also holds a Sailing Certificate from the Bavaria - Austria Yacht Club in handling sports - sailing yachts and a Diploma from the Offshore second officer in the Merchant Navy (cargo and cruising), captain on Tugs of the Greek Navy. In 1990, he decided to dedicate himself to yachting and has since then served as a captain on several yachts including two Mega - Yachts of the Saudi Royal family. Captain Theo joined "Kompira Sama" in 1996 and because of his enthusiasm and kind manners he is adored by all guests. He speaks English and communicative German. His personal interests include sailing, of course, water sports and advanced technologies.
<![if !supportEmptyParas]> <![endif]>
CHEF -
DECKHAND: Manolo Barrios, 43years old, Philippino. Manolo was born in Philippines and is married with one child. He graduated from the Don Mariano Mercos University and worked as a high school teacher for eight years in his homeland. In 1989, he took to the sea and served as a Cook /Chief steward aboard cargo ships. Manolo joined "Kompira Sama" in January 1992 and has been with us ever since. The passion he developed for sailing led him to acquire a Sailing Certificate from the Delfinarion School of sailing in 1994. He is a Jack - of - all - trades but his personal interest in culinary arts promoted him to the position of Chef. He specializes in Greek and Asian cuisine. Manolo speaks English, Spanish, Japanese and Greek. His hobbies include sailing, dancing and cooking. His professionalism guarantees that guests will receive the full attention and service that they deserve.
<![if !supportEmptyParas]> <![endif]>
DECKHAND -
STEWARD: Evangelos Manoussos, 34 years old, Greek. Evangelos or Vangelis is married with two children. He is the most recent member of "Kompira Sama". Despite his position as deckhand, Vangelis is a competent Captain and holds a diploma of Captain C (1988) from the Ministry of Mercantile Marine. He has an experience of five years as a cadet and second officer in Merchant Navy (cargo and cruise ships) and third officer on cargo ships and tankers. He speaks English and a little French and he dedicates his free time to his family. Sails have opened a new world to this experienced seaman, who is in the process of acquiring his Sailing certificate from the offshore sailing school of the Nautical Club of Paleo Faliro.
<![if !supportEmptyParas]> <![endif]>
<![if !supportEmptyParas]> <![endif]>